STEP 1
Mix in a large bowl:
24 C Old Fashioned Oats (or 1 bag Costco Quaker Oats out of the twin pack)
4 C Shredded Coconut, unsweetened, any size
2 Raw Whole Almonds or other nuts
STEP 2
Blend till creamy:
6 bananas
2 1/2 C honey (I used Christmas Berry Honey this time notice it is almost a fluorescent yellow this last crop!)
1 tsp salt
1 tsp vanilla or almond extract
You should end up with 6 cups liquid. If you have a small blender divide in half or it will kill your blender. Make sure your honey is liquid. Put your jar in hot water or in the sunshine.
STEP 3:
Pour the blended mixture into the dry mixture and mix very well, hands are best.
STEP 4
Spread on 4 cookie sheets, about an inch thick. Do not pat it down, fluff it or rake through it with your fingers to get air into it if you packed it down by mistake. Bake at 185' in a convection for 7 hours,If you don't have convection just put it on 175' overnight in any oven. You don't need to worry about it at that low heat, you will all wake up hungry!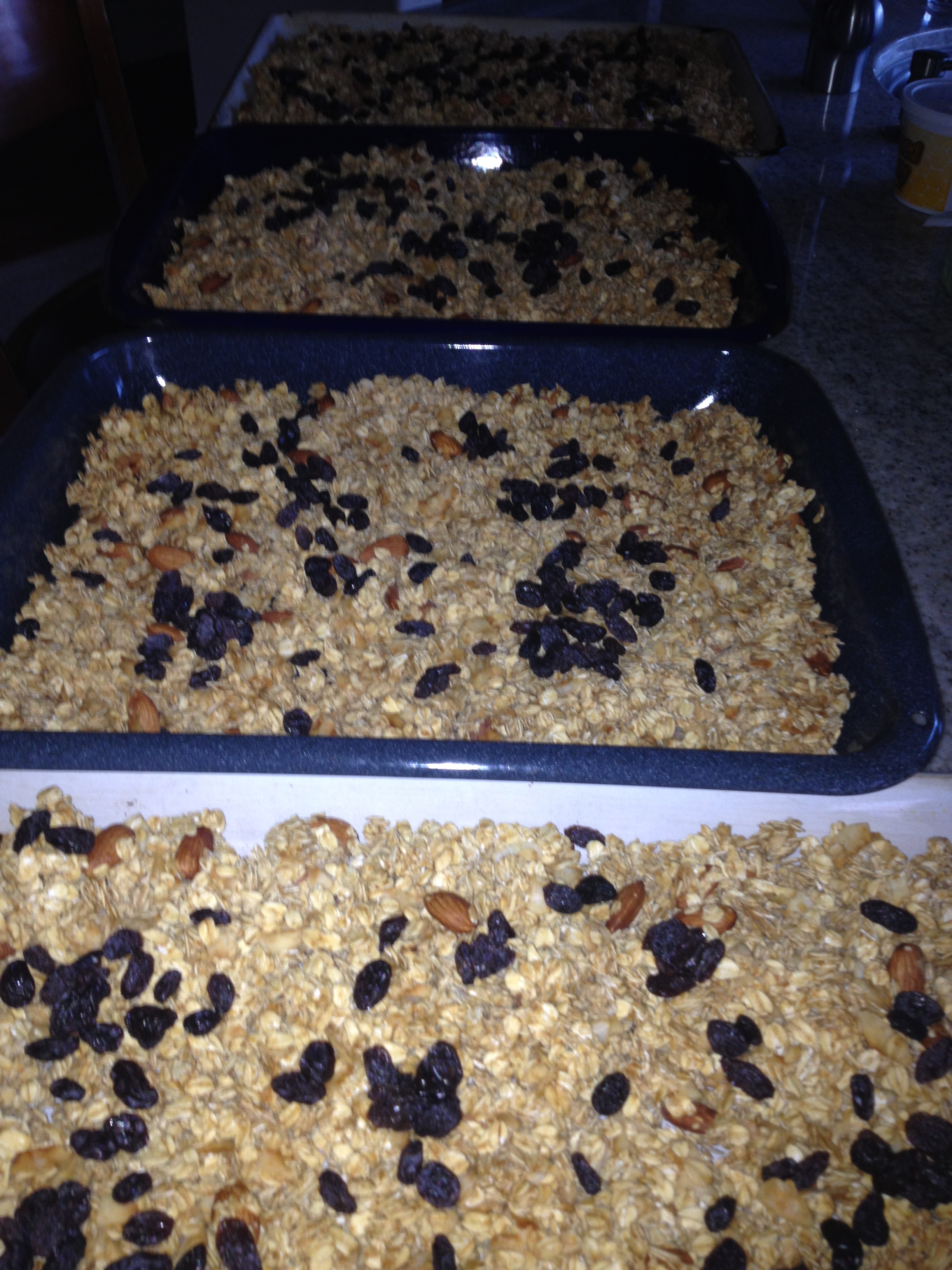 STEP 5:
Remove from oven, check for crispy texture, there should be no moist feeling. I usually turn the oven off and let it cool down with the granola in it because this continues the dehydrate process. Sprinkle with raisins or dry cranberries etc.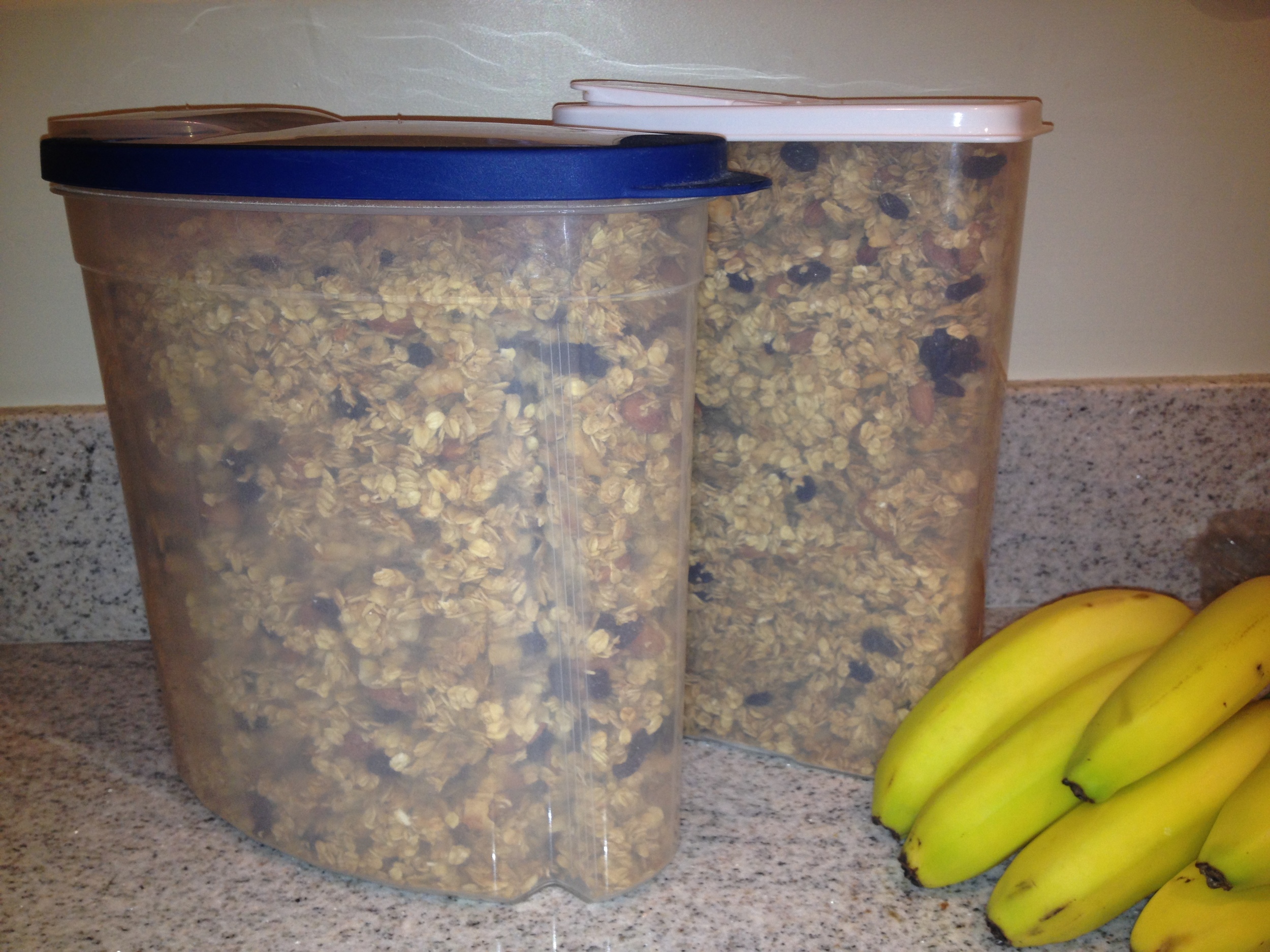 STEP 6:
Store in airtight containers. We got 2 1/2 of these today.
We make granola roughly once a month. Very nourishing.